Brand Introduction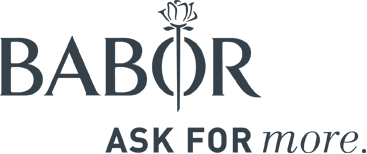 Dr.Babor, founded in 1956 by Dr.Michael Baber, a German biochemistry doctor, is a professional skincare brand. As a luxury aesthetic brand with a tradition of more than 60 years, it is located in luxury hotel spas in over 70 countries worldwide.
Dr.Babor's skincare products:
✔️ Accurately analyze the skin condition,
✔️ Propose effective solutions for them,
✔️ Gives a definite effect with Babor's proprietary technology.
The fact that "Accurate diagnosis → Maximizes the effect" fits the motto of Sarah Jung Spa.
Based on Dr.Babor's advanced technology, add a professional touch of Sarah Jung Spa's experts to your skin and expect even more outstanding results.
---
DOCTOR BABOR: POWER SERUM AMPOULES
MORE POWER, MORE INNOVATION, MORE RESULTS.
Six pure, precisely-coordinated high-tech formulas with multi-active ingredients and the most innovative, science-based solutions that target any skin concern in 7 days providing visible results after one application.
---
POWER SERUM AMPOULE: PEPTIDES
The effective combination of three highly effective biomimetic peptides in Peptide Power Serum Ampoules directly targets the crucial growth factors EGF & FGF to stimulate the skin's natural regeneration mechanisms and thus improve elasticity and firmness. Supported by organic silicon, the skin's connective tissue is reorganized and restructured, making it visibly smoother and firmer after one week.
---
POWER SERUM AMPOULE: VITAMIN C
Supply the skin with 20% vitamin C and skin-identical linolenic acid to make it look smoother and evenly radiant, generating an instant glow effect. The highly effective ingredients balance the skin tone and visibly reduce lines and wrinkles in just one week.
(credit by – ca.babor.com)